Investors Journey
Invest Oman
InvestOman lounge is a one-stop-shop that provides all services to the investor, through which he completes all procedures and requirements to establish, operate and complete his investment in the Sultanate of Oman. The lounge offers integrated and thoughtful investment opportunities, and packages of incentives and facilities for investors. The service ambassadors in the InvestOman lounge welcome the investor from the start of his investment journey to live a unique experience, where the investor can go to the self-service platform, through which he can complete all the procedures related to the project in easy steps.
Why invest in the Sultanate of Oman?
The Sultanate of Oman is one of the most economically vibrant countries in the Arab Gulf region, as it enjoys economic stability and political calm with a dynamic business environment and a diversified sustainable economy in line with Oman Vision 2040. The Sultanate of Oman also provides a fertile environment for business growth and investment. The Sultanate of Oman is considered one of the best investment destinations for what It enjoys a distinct strategic location connected to the vital trade routes between East and West.
Legal Forms of Companies in Oman

It refers to a commercial establishment founded by a single person, where the owner is personally responsible for any obligations with their entire assets. Any individual can establish only one individual enterprise registered in their name.

It is a company structured as a Limited Liability Company (LLC), where a natural or juristic person wholly owns its capital. The owner applies to obtain a commercial registration (Individual Firm).

Limited Liability Company
A Limited Liability Company consists of a number of natural or juristic persons, not less than two (2) and not exceeding fifty (50) individuals. Their liability is limited to their share in the company's capital. The company's capital is divided into equal value shares and documented during registration.

A joint Partnership company is a commercial company formed by two or more natural persons who are jointly responsible for all their assets for the company's obligations. Responsibility transfers to the estate of a deceased partner for any outstanding commitments.

A Limited Partnership is a commercial company composed of two categories of partners: 1) Joint partners, who are jointly responsible for all their assets for the company's obligations. 2) limited partners, whose responsibility is limited to their contribution in the capital. The extent of their contribution is specified in the foundation documents.

Public or Closed Joint Stock Company
Omani Public Joint Stock Company: Its capital is divided into equal values, and each shareholder is responsible according to their share in the capital. Omani Closed Joint Stock Company: Differs from an Omani public joint stock company as it is not being floated for public subscription. However, it is similar to an Omani public joint stock company in all other aspects.

A joint stock company that exercises financial and administrative control over one or more other companies, whether they are joint stock or limited liability companies. The holding company must own at least 51% of the shares of each of those companies. The holding company manages its funds through its subsidiaries, but it cannot own shares in solidarity or limited partnership companies, or own any shares in other holding companies.

Commercial Representation Office
Offices established within the Sultanate of Oman that represent the interests of companies and institutions headquartered abroad. Foreign companies and institutions operating in the fields of trade, industry, and services are allowed to open representation offices in Oman.

Foreign company branches engage in activities based on contracts or agreements concluded with the Government of the Sultanate of Oman.
INVESTMENT JOURNEY
Open Invest Easy platform (www.business.gov.om).
Select the legal form of the company.
Fill out the Commercial Register's Data.
Sign the e-documents.
Pay the fees.
Obtain the certificate of membership from Chamber of Commerce.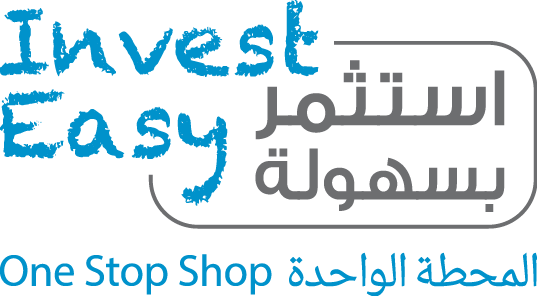 Register your company through invest easy platform