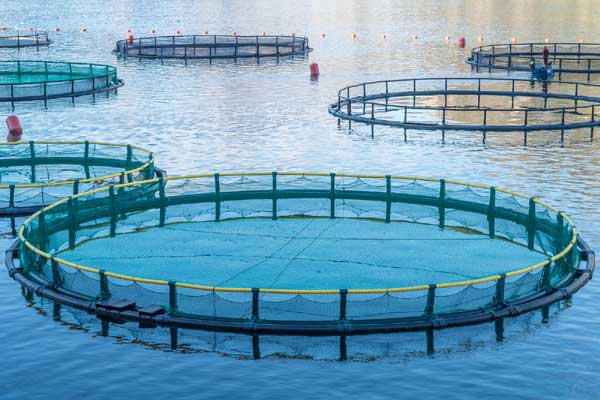 Fisheries
2040 expected contribution
to GDP
US$5.2bn
Fish production rose to 869,968 MT in 2021, up 15% on 2020
869,968
301,000 MT fish exported in 2020 generating US$296mn
Aquaculture 1,307 MT in 2020, up 24% on 2019
11,000 aquaculture jobs targeted by 2040
Looking
Ahead
30-year master plan
The Ministry of Agriculture & Fisheries' current 30-year master-plan for aquaculture development targets an output of around 200,000 MT per annum of farmed fish by the year 2040, alongside the creation of some 11,000 jobs for Omanis.
Contribute US$5.2bn
Oman's aquaculture sector is expected to contribute US$5.2bn to GDP, producing as much as 220,000 MT, with an estimated market value of US$900mn by 2040.
Finfish hatchery
Through its Blue Waters subsidiary, FDO has invested in a finfish hatchery at Al Bustan in Muscat with a production capacity of up to 8mn fingerlings.
Floating cage project
Also under implementation is a floating cage project in Qurayat with a production capacity of 2,000 MT of fish per year, rising to 5,000 MT in 2023.s
Sustainable
Ensuring Oman's fishing and aquaculture sector is environmentally, economically and socially sustainable.
Feed production
More affordable and sustainable aquaculture feed production.