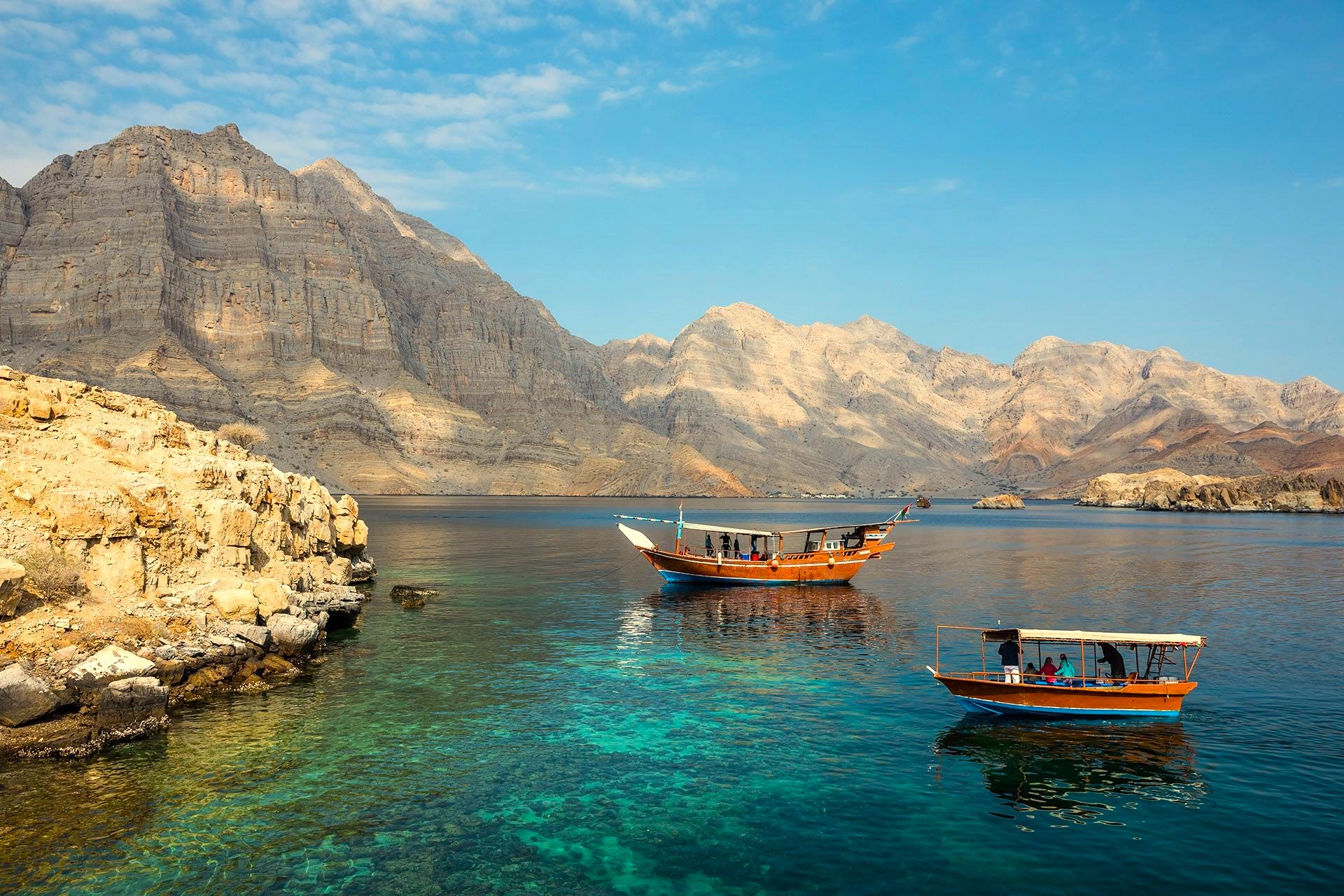 Tourism
Tourism contributed to GDP in 2021 by
2.4%
Increase in hotels stays by European tourists January – September 2022
578%
Muscat International Airport served 4.5mn passengers in the first eight months on 2022. A 200 increase on the same period in 2021
Development of luxury, adventure and eco experiences are key tourism priorities
Oman Tourism Development Company (Omran) oversees high-profile tourism projects including the US$12.9bn mixed-use development Madinat Al Irfan
Citizens from 103 countries do not need entry visas for stays up to 14 days
Looking
Ahead
International
tourism
Boosting international tourism will play an important part in Oman's post-COVID-19 financial recovery plans.
National
Tourism
As part of Oman's National Tourism Strategy, create 500,000 jobs in the sector by 2040.
Sustainable
Tourism
Oman Tourism Development Company (Omran) will oversee a number of high-profile tourism projects including the integrated Yeti Sustainable Tourism City, a 1.5mn m2 waterfront complex, and the 5-star Alila Hinu Bay Hotel in Mirbat, Dhofar, with its 112 room, integrated leisure facilities and freehold villas. Naseem Hotel in Al Jabal Al Akhdar with its chalets and adventure theme park, and the freehold Hay Al Sharq tourism complex.
Joint
ventures
Investments in Oman's tourism sector will be driven by joint ventures. Omran has partnered with Majid Al Futtaim to develop the US$12.9bn new mixed-use development Madinat Al Irfan or "City of the Future".